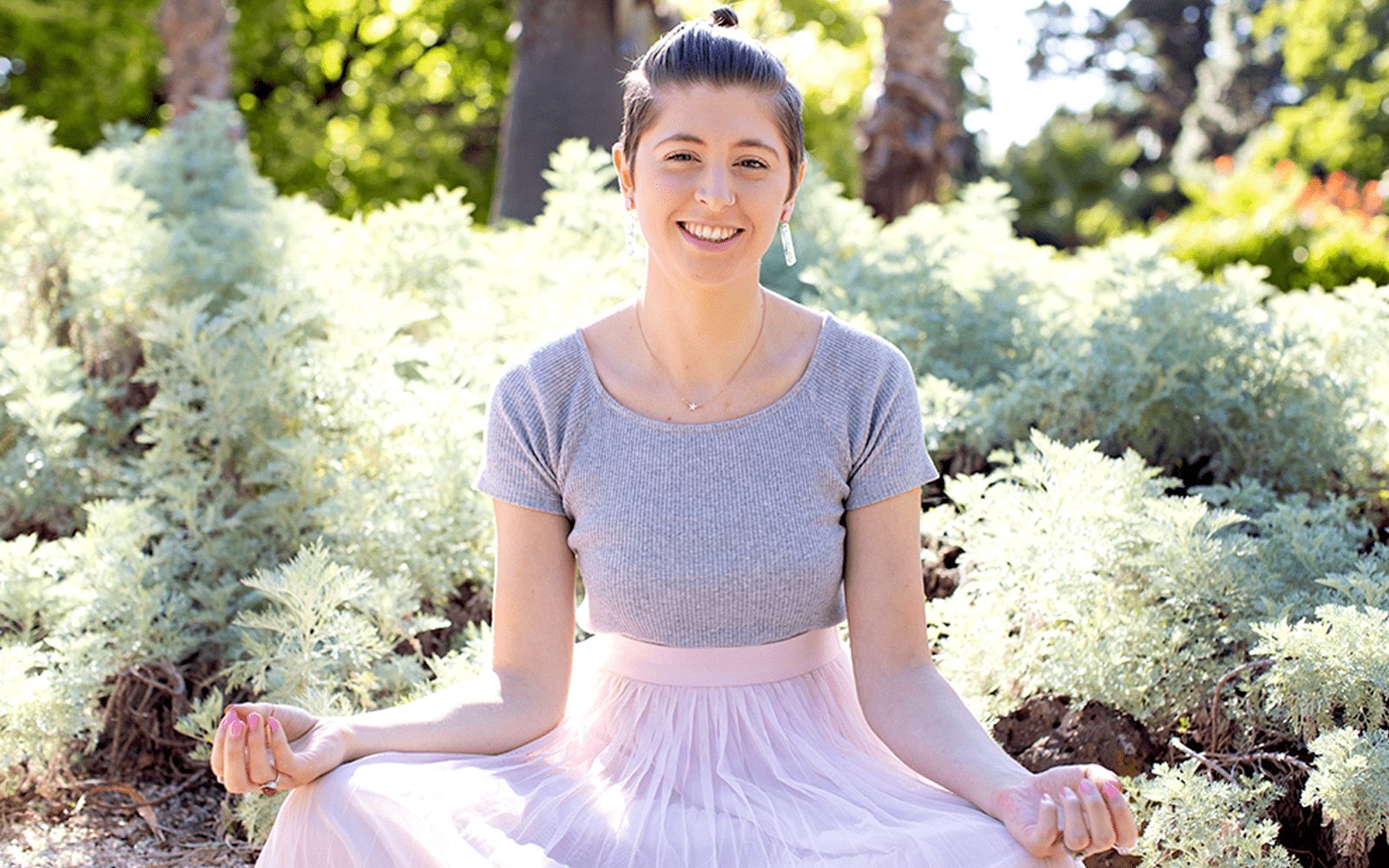 Hello lovely, I'm Heather and I'm so happy you're here!
I'm a heartfelt life coach for introverted, empathic and highly sensitive women (hsw).
I help incredible, sensitive women to unlock and love their sensitive skills, to turn them into their superpowers! By tapping into your intuition and understanding your sensitive nature, you can love living in your true alignment with your sensitive self, just like my incredible clients. I truly believe that being an introvert, empath or highly sensitive woman is incredible and these beautiful personality types allow us to bring our feelings-based gifts into this world. When we feel understood and heard, we can learn how to harness our power in a loving, calm and passionate way.
Being a deeply heartfelt, sensitive woman myself, I know how it feels to sense and absorb the world we live in. It's beautiful. It's connecting. It's exhausting. And the pressure this can often put on ourselves can make these gifts feel more like a burden than a joy.
We find ourselves drained by work, family, relationships, and life. We often don't put ourselves first and we don't leave much for ourselves, the people we love and the things we enjoy doing.
I'm a life coach for sensitive people because I've been there, done far too much and suffered the consequences. I've lived hard, screwed up and put myself last, jeopardizing my health, relationships, career, hobbies, and dreams. A few years ago I came down with glandular fever, was diagnosed with post-viral fatigue and Generalized Anxiety Disorder (GAD). After 2 years of looking inward and being forced to slow down, I recovered and came back from the brink of chronic fatigue which looked set to be my future.
Throughout this journey, I learned that I couldn't let go of my guilt, my ideas of success and my loyalty to people that didn't deserve it. Perfectionism became my biggest procrastination barrier and I had burned myself out living a hard and fast lifestyle, thinking I was doing "the right thing" because I desperately wanted to be liked and to be "successful". 
Sound familiar?

 
I learned the hard way that the world we live in is designed more for extroverts and that being a sensitive woman in business is generally not seen to be a good thing. I was living a life that didn't work for me. I working towards expectations and goals that weren't aligned with my authentic sensitive self. I was living a life that was someone else's idea of success, but at the time, I couldn't see a way out, or see that I could choose a different path that would actually work for me.
Do you feel so exhausted that your dreams and desires are always on the back-burner?

Do you wish you could put yourself first and stop worrying about other people's feelings?

Do you want to feel confident, fun-loving and worthy of your own desires?
Deep down, you know you deserve and desire more for yourself. You might be feeling a bit of fear, resistance or guilt because change can be scary and it can be hard to ask for what you want. I know how hard it can be to take the first step, to put yourself first and to say "yes, I deserve and need this". But if you choose to work with me, you'll have the love, understanding, and support you need to achieve your most heartfelt and inspiring goals! I'm ready – let's do this!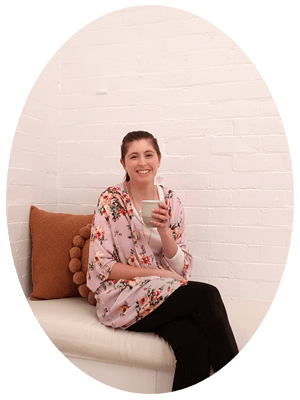 My Vision
I believe that being introverted, empathic or highly sensitive is an incredible thing when we learn how to tap into these areas as a positive. I also believe that all areas of society should adapt to recognize and include all personality types so we don't have to shape ourselves to fit into this extroverted world, which depletes our energy and impacts our health.
I have a vision where all sensitive women feel comfortable, confident and empowered to tap into their feelings and intuition automatically and organically, to free themselves from fear, to feel into their magic and to achieve incredible things while being heard in every situation.
My Introverted, Empathic and HSW Story
I've always had a deep desire to help others – this is my purpose in life.
I'm a passionate, introverted feminist and I know how hard it can be to find your voice in a busy, loud and extroverted world. Being highly sensitive and anxious, life can be difficult to navigate when you are constantly absorbing the worries, stresses, and energies of others. But I also know that women who are introverted, empathic or highly sensitive have so much to bring into this world if we can feel comfortable, confident and empowered to listen to our intuition and bring our voice forward. I see all of these traits as gifts, which can bring powerful positivity, perspective, and passion into the lives of people around us.
Although I've always been quiet and sensitive, I haven't always worked in this way or even been aware of it. Over the last few years of my own personal, self-development journey, I identified how bad things felt for me when I didn't listen to my intuition and when I (and my ego) forced me to stay in toxic situations that ended up taking away my health, energy, and confidence. Situations that started to weaken my relationships and strengthen my anxiety, self-doubt, and negative beliefs.
After burning out, I realized that I had to make some serious changes. But I didn't know what I wanted, how to go about it, who to turn to or even where to start. I felt that I was trapped in a situation that I had been repeating for the last decade and didn't know how I could bravely jump off this stormy ship and swim ashore to start the new, exciting, heartfelt life I'd been looking for without drowning in my own fear.
I had to lose myself to find the real me. I put myself on a path of love and acceptance and tapped into my intuition and my body to find the answers I was looking for – no matter how hard the answers were to receive.
This is where I changed my life. I put myself and my health first.
I quit my job. I trained to become a meditation teacher and I became a qualified Beautiful You Life Coach. Then CalmPassionate Coaching was born.
I know how it feels to be trapped by your fear, controlled by your ego and to feel like there's no way out and no one to turn to.
My story has had its ups and downs but I have learned so much about myself. I needed to understand all these lessons to be able to make the change that I desperately needed and craved.
Now I love being an introverted, empathic and highly sensitive woman! I understand what this means for me, I can now live a calm, content and fulfilling life – my way and on my terms. I have learned how to manage my anxiety and I sleep so much better too!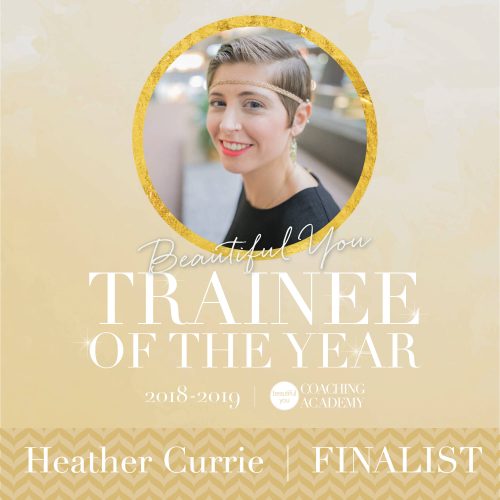 I've helped myself through working through my challenges, fear and resistance, to become an empowered sensitive woman who is now:
a published writer
a workshop facilitator
a workplace wellness speaker
an award-nominated International Life Coach
Through my experiences,
I have learned:
How to tap into, and really listen to my intuition
To turn my introvert, empath and sensitive skills into superpowers!
How to really slow down (and not be bored!)
To put myself first, love myself as I am and not feel guilty about self-care
How to overcome procrastination and free myself from fear
To rest, recharge and help people without giving everything away
I've also learned how to find the fun and magic in my own creativity and how to utilize my personality traits to better understand and connect with people.
Now, I feel worthy. I confidently back myself every day. I ask for what I need and I know how to reset my energetic boundaries.
You don't need fixing because you are amazing just as you are. Now it's time you really allow yourself to feel this and love the sensitive skin you're in.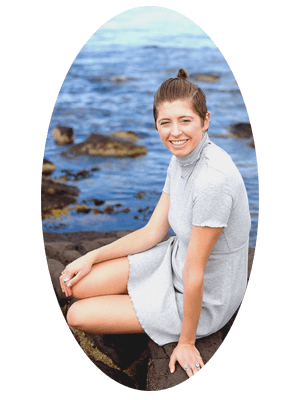 There is always a silver lining because now I am living a life I love and am helping other incredible, sensitive people to do the same!
I truly love helping sensitive women to dive deeply into their self-awareness to become more intuitive, more trusting and more compassionate towards themselves.
I love feeling my clients tapping into their intuition to build their confidence, shed their fears and step into the life they've always wanted to live.
And I love how my clients learn how to set their boundaries to protect their energy levels, so they can invest their time and efforts into the people, projects and passions that really light them up!
If you feel ready to take a deep breath and step into your sensitive superpowers, take a look at my coaching packages.
How I support sensitive women to shine!
By tapping into my own life experiences, training and intuition…
I help sensitive women find their voice in an extroverted world

I help sensitive women to recognize their energy, listen to their intuition and set their energetic boundaries

I help sensitive women to step out of their comfort zone to meet new people, have amazing new experiences and feel they have more magic in their life

I help sensitive women to dive deeply into where their life is and where they want it to go to discover their meaning and purpose
"Before I started coaching, I wanted to feel like I was 'living' and getting out there by slowing down and focusing on one thing at a time. I've become really aware of how much I procrastinate, and through coaching, I have learned a lot about myself and I've certainly made a lot of changes. My family has noticed that I'm more active and getting out more too. I've also gained more energy and confidence and I now feel less 'stuck'. Now, I'm more proactive in doing what's best for me, without making excuses. I found Heather to be really helpful, encouraging and easy going. If you want a coach who is understanding, gentle yet encouraging, this is your girl!"
To me there is no better feeling than being able to see, hear and feel the journey my clients are on, to feel so excited that they are really creating the lives they desire and deserve and, most importantly, for them to really see, hear and feel that for themselves.
It's your life. It's time to take control of it in a way that really works for you.
Being sensitive isn't a "bad thing", in fact when you live in alignment with your sensitive skills and learn to love them as superpowers, amazing changes happen and you will never look back!
If you are ready to feel worthy by unlocking and loving your true sensitive self, then...
You've got this!
You deserve to feel energized and empowered to live your life in alignment with your true sensitive self. Give yourself permission to let go of fear, trust your intuition and lean into your sensitive skills.
It's time to take the first step. Complete the CalmPassionate Coaching Questionnaire and then we'll book in your free 30 minute CalmPassionate Coaching Curiosity Call.
Fun facts about me
I'm an English lady with an Aussie passport, I'm a well-traveled, rock-music loving, sensitive soul who believes in equality for all. I have a decade of fundraising and digital marketing for Not For Profits under my belt. I love Earl Grey tea, drink decaf coffee, have cut out processed sugars and alcohol out of my life because they no longer serve me. After living hard and fast for years, I now prefer spending my time reading in the bath, writing, exploring my creative side, spending time by the water and daydreaming. I coach Internationally but currently live in Melbourne, Australia with my husband and puppy!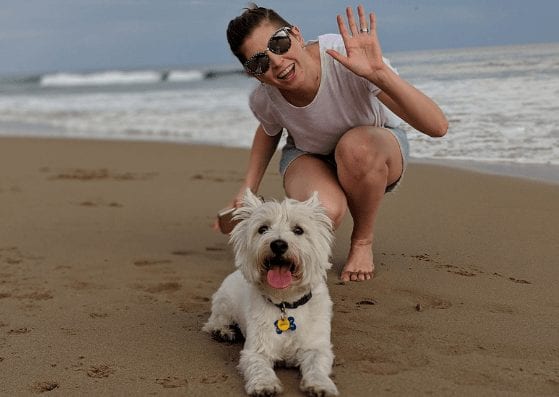 I sing to my dog all the time!
Despite being an introvert, I love to sing – especially to Winston. He's a 2.5-year-old Westie who's super cute, stubborn and very cheeky! He loves a good song, treats and belly rubs.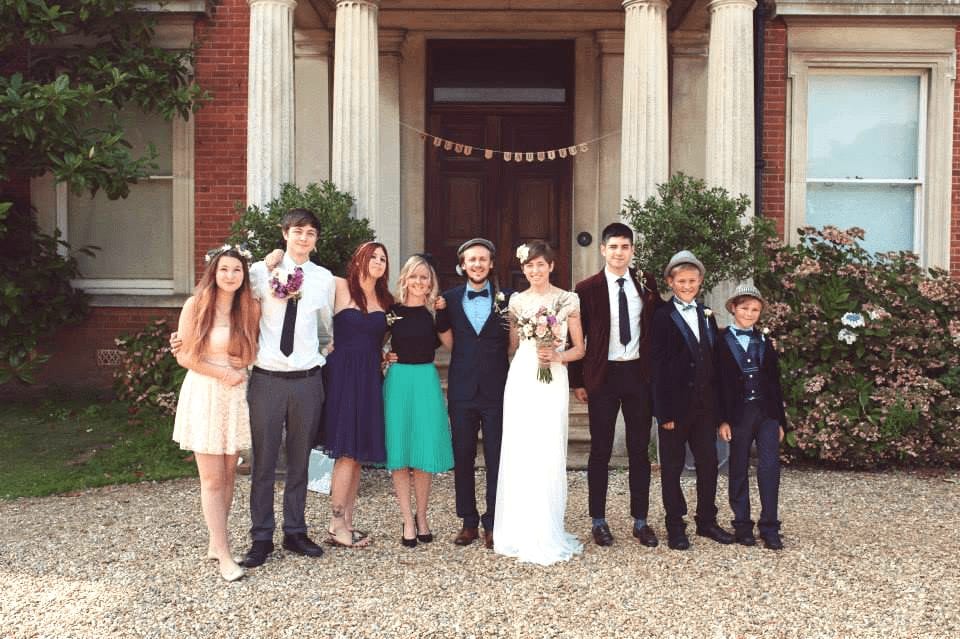 I have 2 sisters and 4 brothers
That's right! I'm the eldest of 7 kids and one of the quietest of the bunch. Now they're all grown up, I'm also the shortest although I'm not sure how that happened as I'm not even short!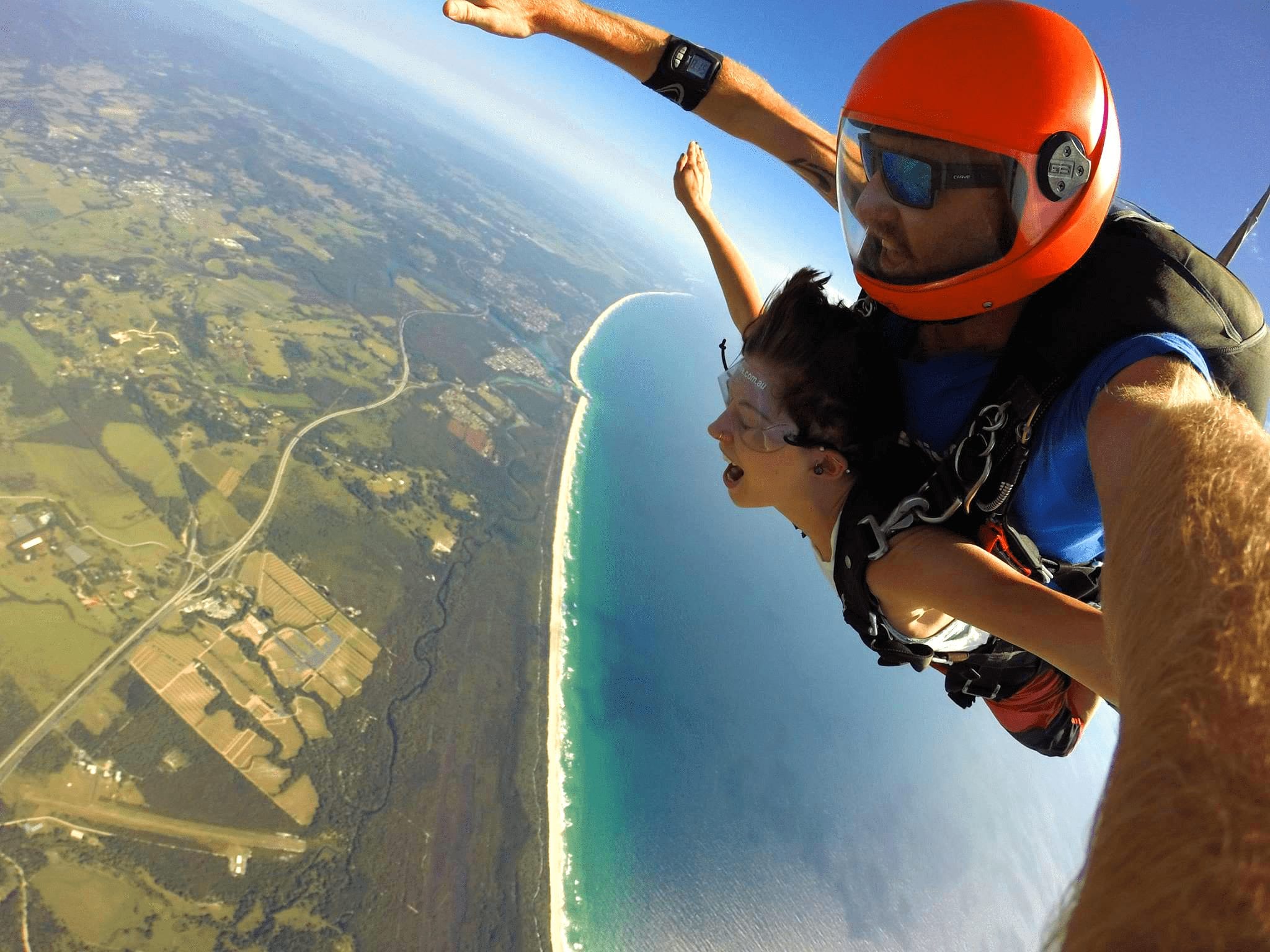 I've overcome my fear of heights
As a kid, I was afraid of everything and terrified of heights. But I didn't want to feel afraid anymore. On Jan 1st 2017, I stepped out of my comfort zone to face my fear by jumping out of a plane over Byron Bay, Australia. It was the best thing I have ever done and I'd absolutely do it again!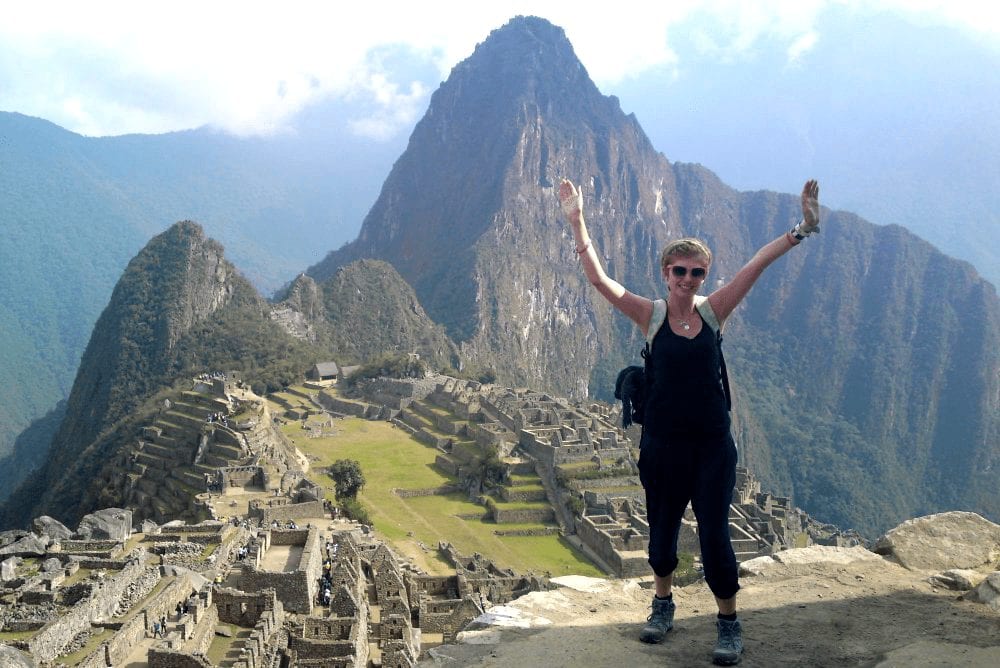 I've been to over 30 countries across 6 continents
I grew up in England, have studied in Spain, camped in the Amazon, stroked a croc in The Gambia, been whale watching in Argentina, hiked the Inca Trail in Peru, fell in love in Asia and now live in Australia. I love travelling and never want to stop.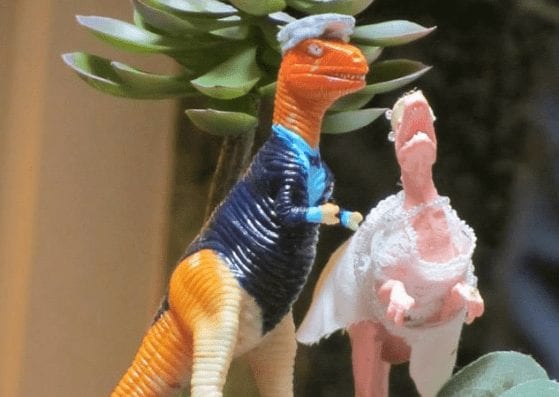 I love dinosaurs!
I love everything to do with dinosaurs…especially Jurassic Park! I have dinosaur socks, jewellery, home decor, t-shirts and so much more. My husband and I love them so much I made 2 dinosaurs to look like us, for the top of our chocolate wedding cake!