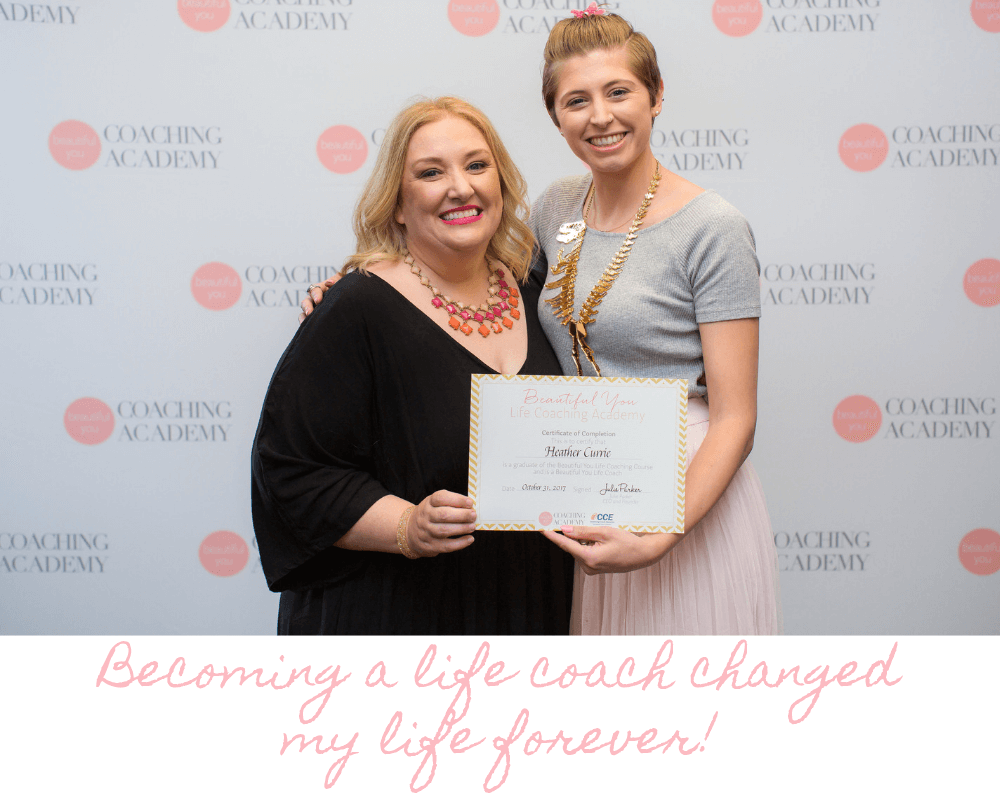 Becoming a Beautiful You Life Coach can change your life too!
I'll always remember the first time I saw the Beautiful You Coaching Academy website – it was just as you'd think, it was beautiful! I had been looking for something for a while, but I wasn't sure exactly what, I just knew that my life needed to change.
I was overworked, burned out and ready for a career change, one where I could help other people and where I had the freedom and flexibility to work when I wanted and how I needed too. As a highly sensitive person, I work best with my energy levels and intuition, something that most 9-5 jobs don't give you.
Amongst lots of research and soul-searching, I reached out to a friend who had recently completed the course for her thoughts and she said, "It's the best self-development course you'll ever do, with the bonus of becoming a life coach if you want too!"  I couldn't have put it better myself because she was exactly right! The Beautiful You Life Coaching Academy is the best self-development work I have ever done, which put me in the exact right place I needed to be in to start my own beautiful coaching business, CalmPassionate Coaching.
What is it like to do the course?

The Beautiful You Coaching Academy is like no other course I've done before, it is truly unique! The course uses a beautiful blend of learning techniques to suit different types of people and is easily accessible too. You'll start off by receiving your jam-packed workbook and coaching manual, you'll complete questions in the online platform, you'll chat with your lead trainers and fellow coaching students on fortnightly phone calls and you'll a chance to connect with everyone in your own private Facebook group too!
This blend of different platforms and techniques really works because you actually get to know all the trainers and everyone on your course too, so you won't feel alone in your bedroom because you won't be.
The course can be managed a few hours a week on top of work, family and other commitments – it's not a full-time course, which allows you to balance your existing life whilst preparing for your new one too!
There are so many amazing things about the course but some of my highlights are:
Your coaching buddy! If you like, you'll be assigned a like-minded student on your course to practice coaching with. Warning: They are most likely to become your coaching bestie!
Inspiration Day – this is a gorgeous graduation celebration of completing the course and meeting everyone face-to-face!
The BYCA community – this was the best surprise for me as now I have coaching friends all over the world who I regularly talk with online, on the phone and in person whenever I travel!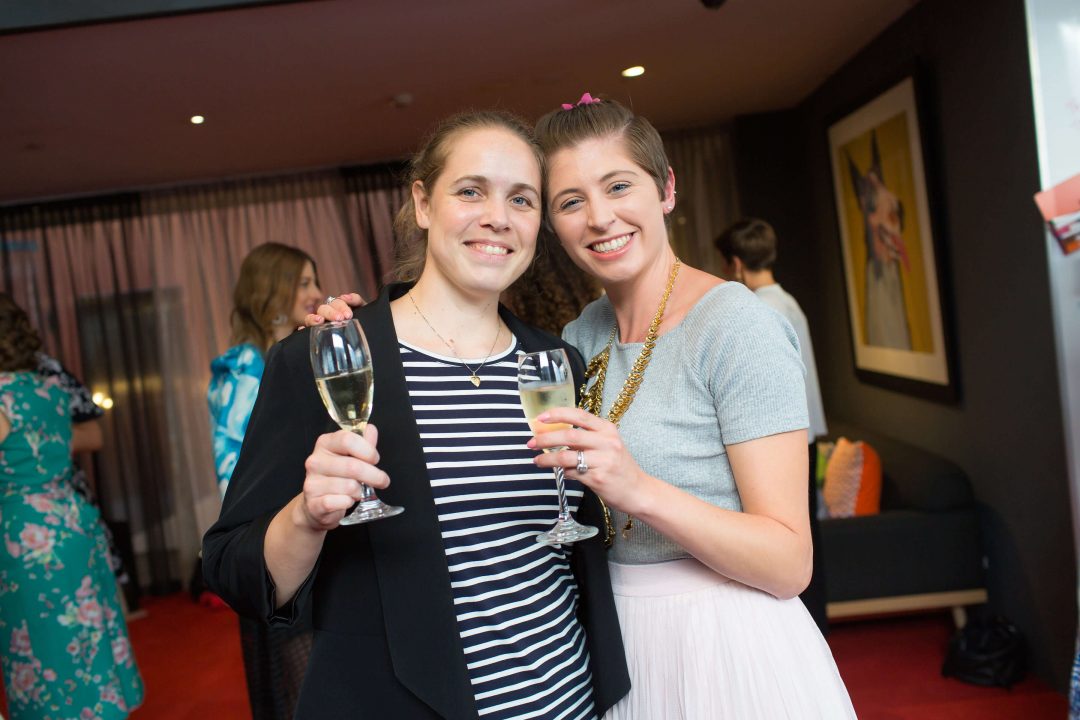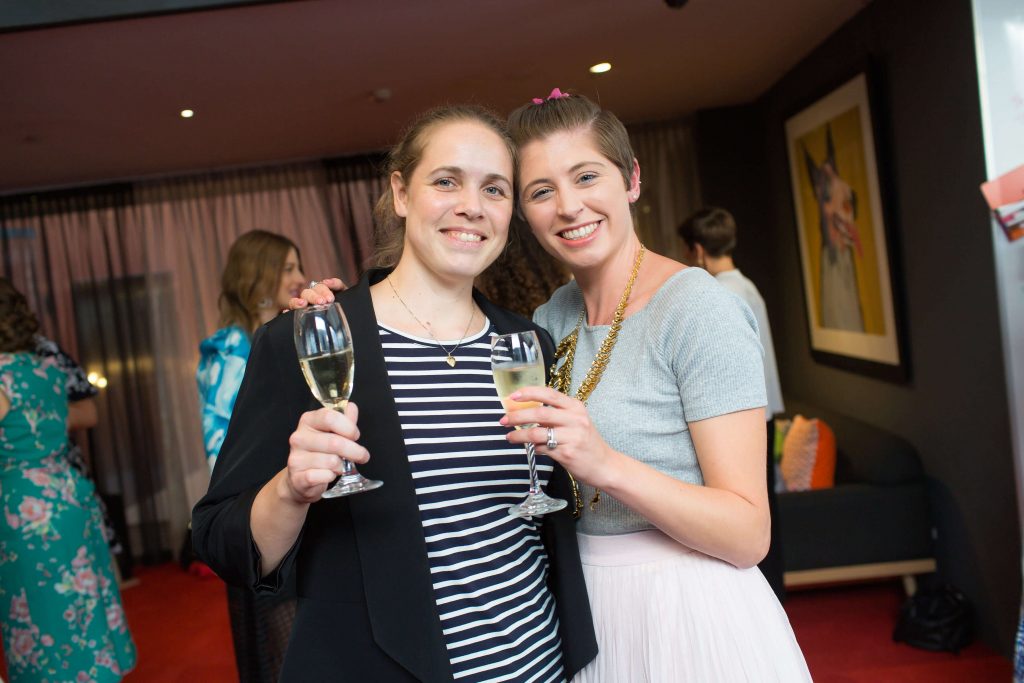 My coaching buddy Kristine and I at the Beautiful You Inspiration Day!
Are you ready to bring your light into the world and help others?

Do friends and family always look to you when they need a shoulder to cry on or some inspirational words of wisdom?
Do you have an innate desire to support, guide and help others?
Do you feel ready to run your own life and your own Beautiful You Coaching business?
Then you are in the right place lovely!
It's through becoming a Certified Beautiful You Life Coach that now I feel I am on the path I always dreamed of! I'm able to work directly with women all around the world in a way that works best for me, I can work as much or as little as I need and I can work from anywhere in the world! I absolutely LOVE being a life and career coach and couldn't recommend the course highly enough!
Get a free 3-month coaching package!
If you are ready to join the Beautiful You Coaching Community, then I am here to support you! When you book in and purchase your Beautiful You course and use the CODE: Heather Currie in the online checkout payment form, you will get a full 3-month coaching package* with me!

As a certified Beautiful You Coach, this package will also count towards your own certification, if you are engaged throughout the course and meet the academy's criteria.
"Important Note: If you enter my name in any other area than the one instructed, (which is the code field at your enrolment stage – please see graphic above), or not at all at the exact time of your enrolment, you will not be able to receive my affiliate offerings. This is not something that can be amended at a later time and so please be careful at your sign up stage to do this as I want to be able to support you on your coaching journey!"
My BYCA Experience...
"The Beautiful You Coaching course gave me everything I needed to become a confident coach, an inspiring business owner and a heartfelt advocate for sensitive women everywhere! It's the best self-development course I've ever done and it's been absolutely life-changing. Meeting Julie and Team Beautiful was a dream at the Inspiration Day, but making life-long friends from all over the world has absolutely been THE BEST experience and it's amazing being part of such a heartfelt and global community. Now I have coaching friends absolutely everywhere! Thank you Julie and Beautiful You for rocking my world so I can help and inspire other women"
– Heather xo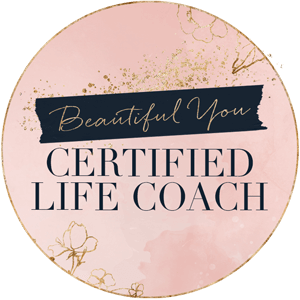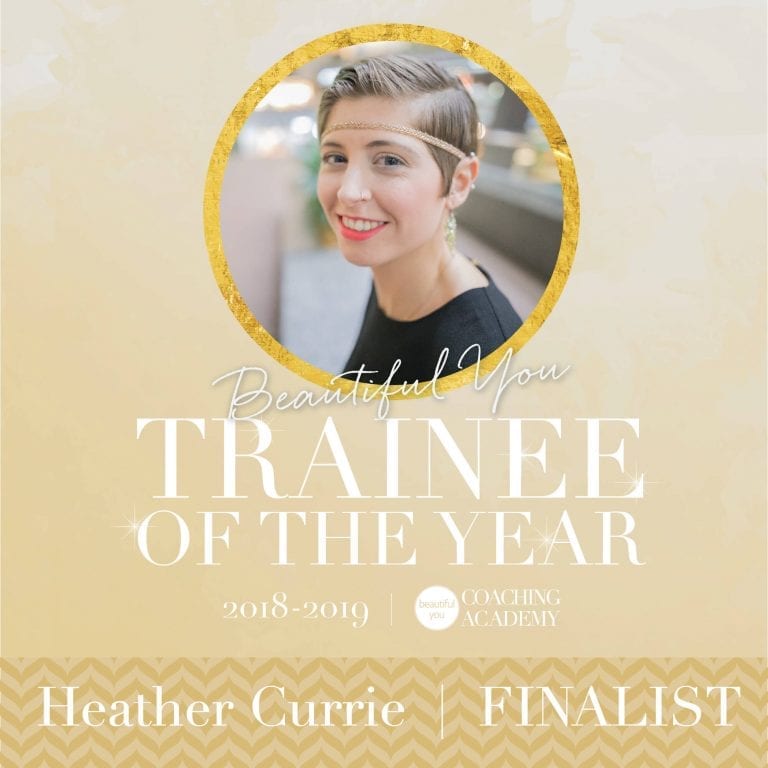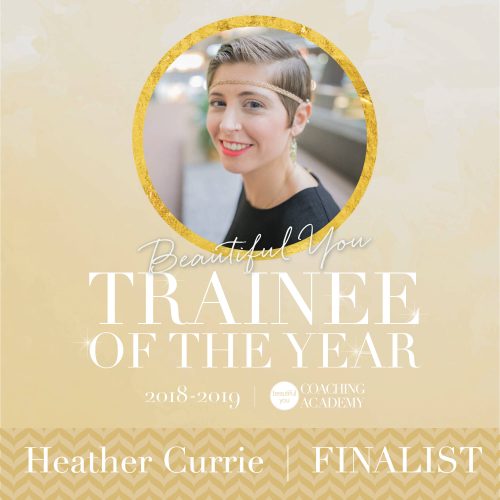 *To be applicable for the offer you must use my name as the code field in the Beautiful You Course Payment Form. This is displayed as CODE: Heather Currie. The CODE: Heather Currie MUST be applied at the time of purchase to be applicable for the free 3-month coaching series in the online checkout. Codes and offers cannot be applied after the purchase, so please take care and ensure you put in the CODE: Heather Currie when purchasing the course either in full or using the payment plan. This offer cannot be retrospectively applied, so please DO NOT contact the Beautiful You Coaching Academy after your purchase if you haven't put in the CODE: Heather Currie. The coaching package will be offered once the Beautiful You Coaching Academy has confirmed with me that you are fully enrolled, engaged in and have paid for the course. The free 3-month coaching package with CalmPassionate Coaching will commence once your studies have completed, or at an agreed time that does not affect your course involvement. This offer is only applicable to paying Beautiful You Course Participants (not on a scholarship) and cannot be transferred to another person or student. Please contact me with any queries regarding my coaching offer, using the applicable code at the checkout and certification.